Description
Want a stunning, timeless feature wall? Look no further than Bluestone Wall Cladding.
Natural stone, particularly bluestone, has a timeless finish and is highly sought after by Melbourne homeowners. Bluestone has an understated colour range of sophisticated charcoal and greys, making it the perfect choice to tie your outdoor area together.
As a result, it will help elevate your interior design or outdoor space without overstimulating or jarring tones. Bluestone wall cladding is a fantastic choice for indoor and exterior wall cladding and seamlessly fits over existing brick foundations, stoneboard or besser block.
This bluestone cladding looks sensational in a wide array of aesthetics such as Hamptons, traditional and contemporary styles.

100% Natural Bluestone
Easy To Lay
Weather Resistant
Interior & Exterior Use
Additionally, these bluestone wall tiles can be used for stone retaining walls, garden edging, letterbox cladding as well as a decorative stone accent.
Our Bluestone cladding comes in a range of sizes, with 800-200mm widths, 200mm high with approximate thickness of 50-65mm.
If you're looking for a complete Bluestone finish, you may also want to consider bluestone pavers to create a unique and visual harmony for your home.
For homeowners looking for the most aesthetic wall cladding Melbourne has to offer, look no further than our Mushroom bluestone wall cladding.
Call on (03) 9706 9767 for FREE stonemason expert advice and FREE quotes.
---
For more information feel free to give us a call on 03 9706 9767
or talk to one of our experts and get a FREE Quote. 
---
Check out our other Bluestone pavers direct from our warehouse to your doorstep: Australian Bluestone | Chinese Bluestone | Harkaway Bluestone | European Bluestone | Midnight Bluestone French Pattern | Bluestone Crazy Paving | Bluestone Stepping Stones | Bluestone Wall Cladding | Bluestone Pitchers | Bluestone Cobblestones
---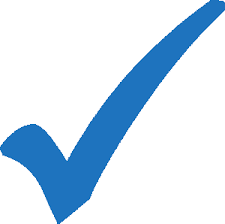 Looking for cheap pavers in Melbourne? Our specials contain standard and premium grade bluestone tiles and pavers.