Chinese Bluestone Pavers & Tiles
*STANDARD GRADE*  [Limited Stock]
Chinese Bluestone Pavers are the cheapest quality of bluestone pavers and comes with around  30% – 50% catspaws on the surface. Its surface contains a mix of a blizzard and normal catspaws which can be filled while grouting to give a clean finish. Sealing is highly recommended for these type of bluestone pavers as they prevent it from contamination and unwanted internal damages. 
As the name suggests, Chinese Bluestone Pavers have exported from China. 
Laying Recommendations: You can lay Chinese bluestone pavers in your outdoor areas such as around the swimming pool, patio paving, pathway pavers, walkway paths, backyard and front yard flooring. However, Chinese bluestone requires high maintenance and more often sealing over time. 
These Sawn finish Chinese bluestone tiles and pavers are the standard grade of bluestone that is found commonly all over Australia. This is a standard grade which means this variety of bluesone has about 0%-20% Cat's Paw on the tiles surface and has more natural colour variation. This is our budget sawn face bluestone which means you can get the standard look for less. Thickness and size variation is the industry standard of +-3mm, because of this we recommend laying with a 8mm grout joint and ALWAYS lay in a brick bond pattern. This is the CHEAPEST natural BLUESTONE available for sale ANYWHERE in Australia!
As the name suggests, the Chinese bluestone pavers are exported from China and nowadays, it is gaining popularity in Australia because of it gorgeous light grayish texture and classic look around swimming pools and outdoor pavers.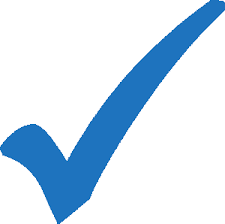 WHERE TO LAY
Chinese  Bluestone Pavers are Perfect for Outdoor paving areas such as around swimming pool pavers, pool coping tile, patio pavers, driveway pavers, stepping stones, garden paving areas, balcony and other large outdoor areas.
Quality- High Non-Slip Rating, Luxury Textured Finish, Consistent Colour, easy to install and low maintenance required.
Sealing is must to protect the beauty of the stone.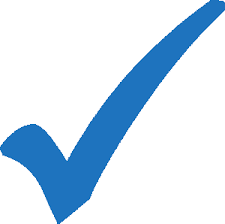 For a great PRICE, extremely durable bluestone pavers with the epitome of bluestone's natural beauty. We recommend you follow the following guidelines when purchasing our BLUESTONE:
12mm thick: tiles should be laid directly onto a concrete slab or great for balconies, decks or indoor floor tiles.
20mm thick: pavers can be laid as above OR onto a compacted road base into a wet slurry of sand and cement
30mm thick: pavers can be laid as both above or onto a compacted road base into a dry sand bed, great for tiling over easements or where you require water permeation.
There will be some cats paw present in this stone. Generally, a tile will only have a MAXIMUM of 10-15% of surface coverage. Expect a dimensional or thickness variation of +-3mm. We HIGHLY recommend laying in a brick pattern with a 8mm grout joint.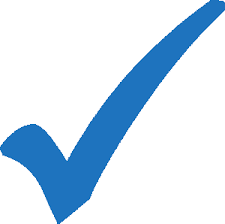 Why Buy Chinese Bluestone for your Pavers?
✓ SAFE NON SLIP
✓ LUXURIOUS SAWN & NON SLIP FINISH
✓ EXTREMELY TOUGH & DURABLE
✓ 100% EUROPEAN CERTIFIED "A" GRADE BLUESTONE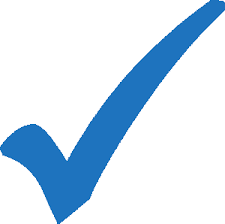 Order a FREE SAMPLE - We deliver free express posted samples to your address. Simply Fill our contact us Form with your details and we will get a sample delivered to your place within few days absolutely FREE.
Call on (03) 9706 9767 for FREE stonemason expert advice and FREE quotes.
Additional information
| | |
| --- | --- |
| size | 400x400x12mm $6.40, 400x400x20mm $7.35, 400x400x30mm $9.60, 500x500x20mm $12, 500x500x30mm $16, 600x300x12mm $7.20, 600x300x20mm $8.30, 600x300x30mm $11.20, 800x400x12mm $13.80, 800x400x20mm $15.40, 800x400x30mm $20.50, 1000x500x20mm $29, 1000x500x30mm $34.50 |
Sealing & Maintenance
Sealing Bluestone
Bluestone tiles and pavers can be sealed as a peace of mind to ensure bluestone stays in pristine condition. It's highly recommended particularly in areas where there may be high spillage to protect the lustre of the bluestone tiles and pavers.
If you choose not to seal your tiles, make sure you clean up spills immediately to avoid staining the tiles. Use only a penetrating invisible type sealer (no colour change) similar to Tasman Chemicals STONE SHIELD and ALWAYS follow the sealer manufacturers instructions when applying. We stock a FULL range of suitable sealers.
Cleaning
Do not use Hydrochloric acid for clean up as this can cause minerals present in the stone to react adversely.To clean prior to sealing simply pressure wash the stone and ensure nozzle is never closer than 300mm to the surface of the stone.
Maintenance
Just sweep when needed. Bluestone responds well to high pressure cleaning with a domestic machine, please keep the nozzle about 300mm minimum away from face of the bluestone pavers and tiles. A solution of mild detergent and water can be applied prior to pressure cleaning.