Description
Add a playful feature to your indoor or outdoor space with this Bluestone Crazy Paving!
Australian bluestone crazy paving will have some straight lines as it is offcut material from slabs, so keep this in mind when designing your pathway or outdoor area. This bluestone crazy paving is the by-product of when we get the slabs cut into pavers, making it the perfect choice for homeowners who want a distinct and unique finish to their outdoor space.
Natural stone offcuts are a great addition to any outdoor space, helping create informal pathways. They are also a viable choice for entertainment areas given their durability and practicality.
Do not use hydrochloric acid for clean-up as this can cause minerals present in the stone to react. It is recommended to use pressure washing and sweeping to eliminate any dirt and stains.
We deliver crazy paving, bluestone tiles, and pool coping door to door to all suburbs in Melbourne, Sydney, Canberra, Brisbane, Adelaide, and Hobart.
We also deliver to any regional area in Australia at competitive freight rates.
If you're looking at using bluestone crazy paving offcuts but aren't sure how they might match your outdoor space, feel free to get in touch with our paving experts here at Bluestone Pavers Melbourne.
---
For more information feel free to give us a call on 03 9706 9767
or talk to one of our experts and get a FREE Quote. 
---
Check out our other Bluestone pavers direct from our warehouse to your doorstep: Australian Bluestone | Chinese Bluestone | Harkaway Bluestone | European Bluestone | Midnight Bluestone French Pattern | Bluestone Crazy Paving | Bluestone Stepping Stones | Bluestone Wall Cladding | Bluestone Pitchers | Bluestone Cobblestones
---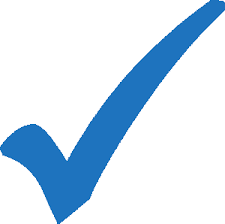 Looking for cheap pavers in Melbourne? Our specials contain standard and premium grade bluestone tiles and pavers.