Description
Bring the natural beauty of bluestone into your home with these Bluestone tiles
If you want to create a sophisticated look, you've chosen the right tile with these bluestone indoor tiles. These bluestone tiles are honed and filled which means the natural catspaw (pitting) has been filled for your convenience and easy cleaning and sweeping.
Eluding subtle yet sophisticated qualities, these bluestone tiles will elevate your interior design without overwhelming your space. This is due to the grey charcoal tile tones in each unique blue stone tile.
100% Natural Bluestone
Fully Honed (No Catspaw or Pitting)
Extremely Durable
Recommended Interior Use
You can use this bluestone both as indoor tiles and outdoor pavers. However, for outdoors we recommend pavers such as European Bluestone Pavers or Harkaway Bluestone Pavers as the non-slip rating is better when in use outdoors.
Sealing: Honed Bluestone is recommended to be sealed with a colour-enhancing penetrating sealer to assist in the ongoing clean up of the stone. Do not use an invisible penetrating sealer as it will not hide any surface scratches that you will get in the stone.
A colour-enhancing penetrating sealer can be applied prior to grouting which will facilitate easy clean-up after application of the grout.
Cleaning: Do not use Hydrochloric acid for clean-up as this can cause minerals present in the stone to react and will etch the surface of the tile.
Maintenance: Just sweep when needed. Bluestone responds well to high-pressure cleaning. A solution of mild detergent and water can be applied prior to pressure cleaning.
We deliver bluestone pavers, tiles, and pool coping door to door to all suburbs in Melbourne, Sydney, Canberra, Brisbane, Adelaide and Hobart. We also deliver to any regional area in Australia at reasonable freight rates.
This fine Honed Harkaway Bluestone tile is for internal use only. It's ideal for those wanting a charcoal floor or wall tile in natural stone. Being Fine Honed, the natural Bluestone Catpaw is selected out of this material BUT you will of course still get colour and shade variations on each individual tile. We stock this tile in 600x300x10mm, but of course we can supply any size tile that you want to give volume and time. These tiles vary by approx +-2mm so we recommend installing in adhesive with a 12mm notch trowel to ensure no lipiness occurs with a 6mm grout joint minimum.
Occasionally through handling, you will put a scratch along the edge of a tile, these can be utilized for cutting or simply layed up against the wall. They will also generally disappear once sealed with a penetrating colour enhancing sealer such as TASMAN's ENHANCE STONE SEALER(Do not use an invisible sealer as it will not hide any surface scratches).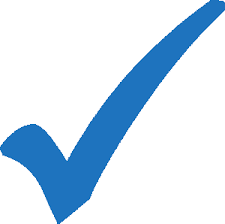 Order a FREE SAMPLE – We deliver free express posted samples to your address. Simply Fill our contact us form with your details and we will get a sample delivered to your place within few days absolutely FREE.
Call on (03) 9706 9767 for FREE stonemason expert advice and FREE quotes.
---
For more information feel free to give us a call on 03 9706 9767
or Talk to one of our experts and get a FREE Quote. 
---